Waban Common Treasurer Tom Elkind taking the last of the caution tape off the posts, signaling that our wonderful green space is now open to the public.
On July 1st, 2019, the yellow caution tape was torn down by Barbara Brustowicz, Tom Elkind and Sallee Lipshutz (the Executive Board of Waban Common, Inc.), signaling that the public is warmly invited to enjoy the plush sod carpet that was transferred successfully from grass rolls to beautiful and lush lawn three weeks ago. Today could not have been possible without the help of so many people.
Thanks to Sam White and Sons for donating the 9,000 square feet of sod and to Jim Egan of Land Design Associates for arranging the sod donation and coordinating the event this May.
Many thanks to Scout Troop 9 for laying the sod and for promising to help speed City-supplied much on Newton Serves Day annually.
Thanks to the City of Newton's Parks and Recreation Department for accepting the responsibility for mowing, watering, aerating and fertilizing the lawn areas.
Thanks to the volunteer Waban gardeners who are now in charge of maintaining the shrubs and flower beds on the island.
Thanks to the Board of Directors of Waban Common, Incorporated: Marjorie Arons-Barron, Gail Wintersteiner, Carol Todreas and Megan Meirav who, along with the Executive Board, have persisted in the planning to make the Common a reality.
Expect more to come before those plans are completed. When DPW is able to work us into their schedule, we will have ADA compliant access to six benches and a checkerboard/picnic table. We will also have a bike rack and a total of eight benches. And when all these plans have become reality, we will hold a dedication to honor our Founding Donors and all those that made this project come alive.
Waban Common is now yours to enjoy. (We request only that you ask your pets not to water the grass.)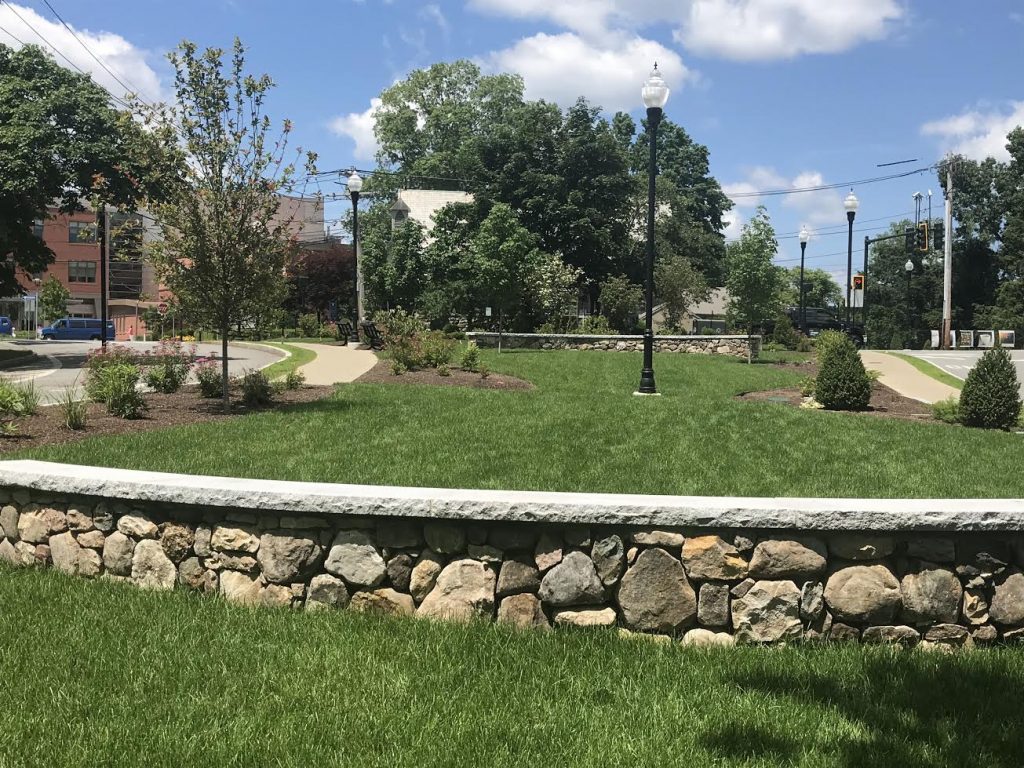 Thank you to everyone who has played a part in helping this project reach its full potential!