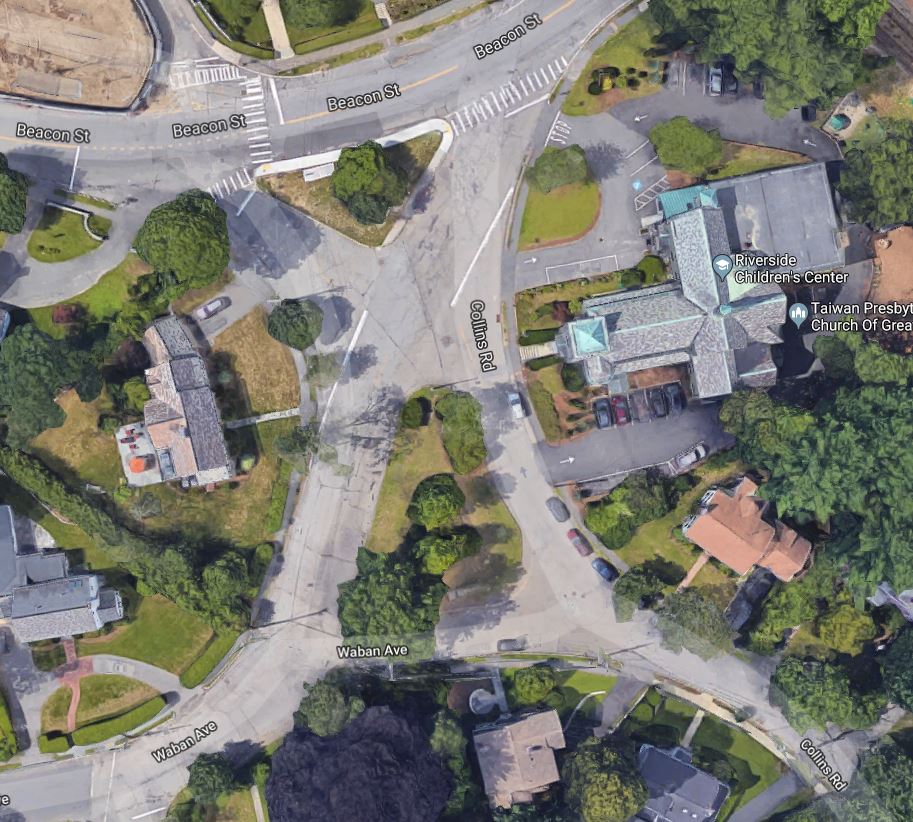 The development of Waban Common began with the rebuilding of nearby Angier Elementary School when Newton's Transportation Division noted the intersection of Beacon Street, Waban Avenue, and Collins Road could be made far safer for school children and residents. The redesigned corridor resulted in an opportunity to create a unique greenspace in the newly-formed median.
The Waban Area Council facilitated developing this space through the Newton Parks and Recreation "Adopt-a-Space" program. A group of Waban residents, including those involved with the Waban Improvement Society, Union Church, and Church of the Good Shepherd, gathered to share ideas for this new space. These ideas would require community donations, thus, Waban Common, Inc. was born as a 501 (c) 3 non-profit; supporting the vision of a community greenspace.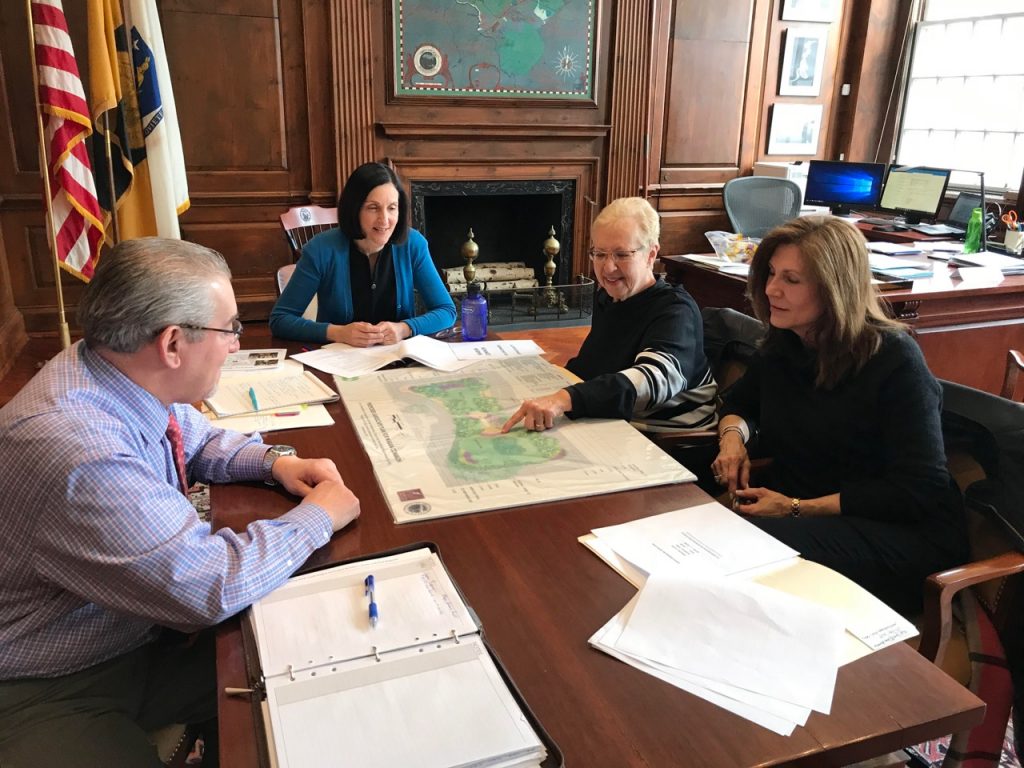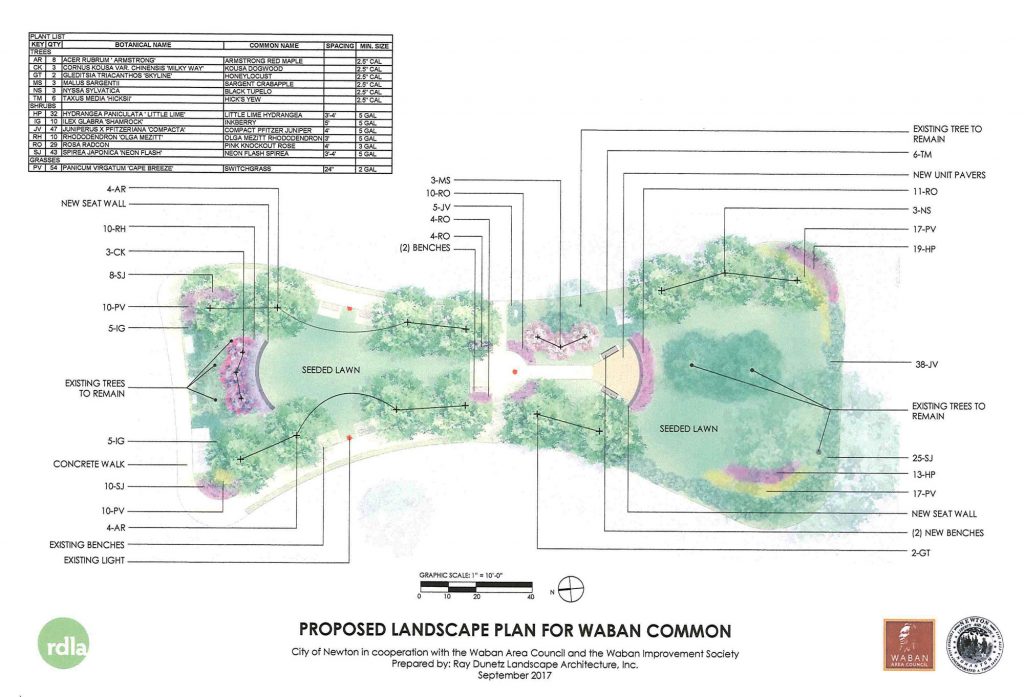 Dunetz Landscape Co. was brought onto the project by the City and created a design in collaboration with our Waban gardeners, the officials at Parks and Rec, and input from the community. The landscape design for the common features a variety of beautiful trees and plants, safe throughways, and recreational features. The "Tree Fund" that was set aside by the City during Angier's reconstruction was utilized to plant 19 trees in the spring of 2018.
Our new space features much-improved safety and accessibility, including clear crosswalks, ramps, consistent paving, clear signage, and expanded lighting. Infrastructure improvements like submerged irrigation and electrical access help our volunteer gardeners to maintain and preserve our plants and flowers.
The Waban Common, Inc. Board is proud of the work we have accomplished as a community. We are deeply grateful to those who have shown their support by attending meetings, sharing gardening expertise, or making a financial contribution. Waban Common exists because of you, and we are happy to share this wonderful space.